Nutrition coach suggestions
We like the idea that you can make all the adjustments you consider necessary to adapt iUcalorie to your most specific needs. But surely the suggestions of our coach Misha will help you at times.
In our suggestions we analyze data and check progress. If we detect something that could be improved, our coach Misha will notify you and you can decide whether to apply the recommended actions or not.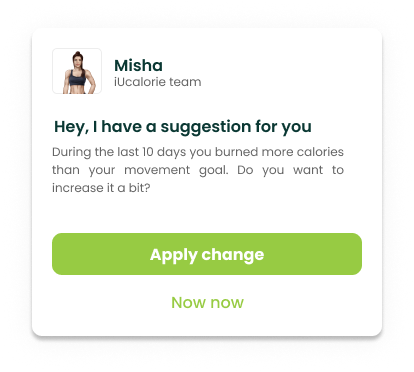 We are constantly working with our coach to each time show you more relevant suggestions for you and your goals.
Was this article helpful?