Granting permissions and syncing your Apple Health information is important. In this way iUcalorie will be able to know your daily steps, energy burned in active movements and your weight maybe collected from a smart scale. With all this information, we will complete the graphs that we show you, you will be able to reach your daily goals and basically help iUcalorie to be alive and with your data in real time help you to have control of your state of health and nutrition.

During your first initiation of iUcalorie, we will ask you for some permissions that we need in order for you to get the full potential that iUcalorie has to offer.
Daily movement is the active energy you burn doing everyday movements, steps, workouts, and any voluntary action. It is measured through the Apple Watch. If you do not have one, we will take into account your daily steps, which is the information we can obtain from your iPhone.
With this information we can add it to your daily movement goal, check if you meet it, the coach can make recommendations based on your activity and much more.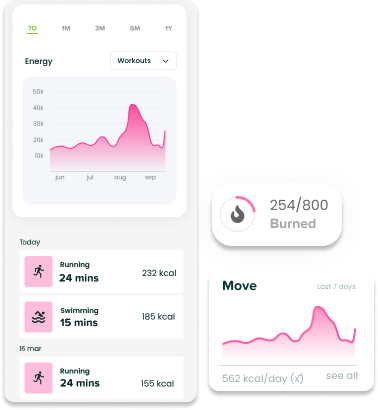 In the section dedicated to statistics, you can filter by the different types of activities to find out how much of your energy has been spent on that activity.
It is recommended to take approximately 10,000 steps a day to consider that a minimum of daily activity has been carried out. You can review your steps in iUcalorie as well as check your history. With synchronization, you will be able to see the progress of your daily goal and complete it.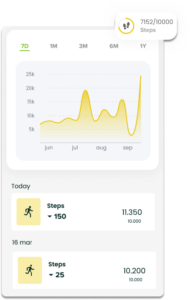 On the other hand, if you have a smart scale that syncs with Apple Health, we can easily collect this information and take it into account, making your life easier. You will not need to enter the manual weight unless you want to.
Without a doubt, synchronizing Apple Health with iUcalorie will provide you with a lot of valuable information about your day-to-day life, as well as being essential to be able to activate and achieve your fitness goals.
Was this article helpful?